News 14 Carolina Media Kit
Designed a 4-color media kit (folder w/inserts) for the sales staff of News 14 Carolina to give to advertising prospects.
Folder for sales staff to hand out to advertising prospects.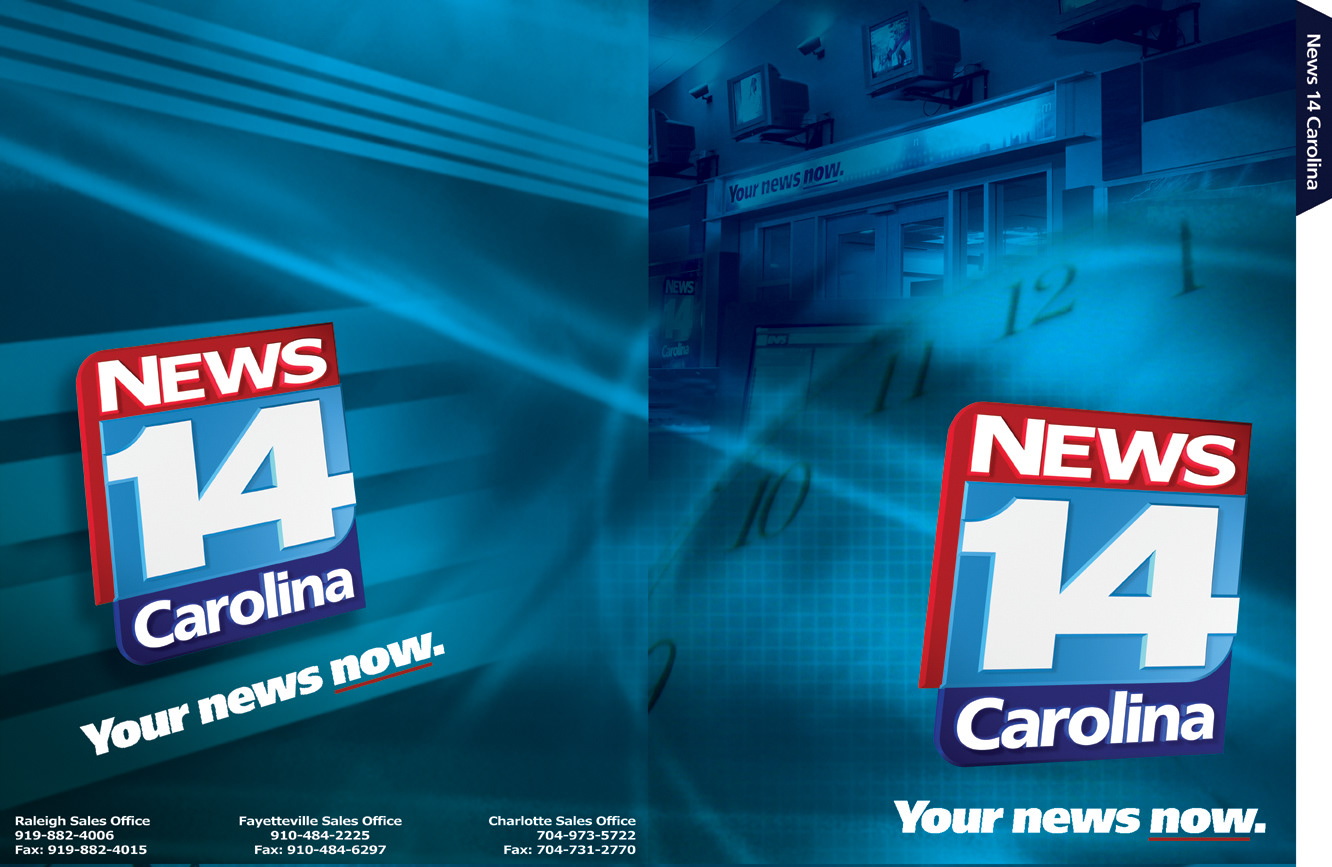 A "poor man's tab" system was applied to save the paper cutting costs involved in printing & cutting real tabs.
Four inserts that promoted News 14 and summarized services to prospects.